Secret Santa Gift MLP TIME SENSITIVE
Posted:
Fri Dec 22, 2017 3:21 am
so i'm working on a secret santa gift and I need help with lighting/composition. I want to fit a Santa sort of pony in the background sneaking toward the tree to put presents under it without alerting the pony making cocoa. Any suggestions on how to rearrange the composition to suit this?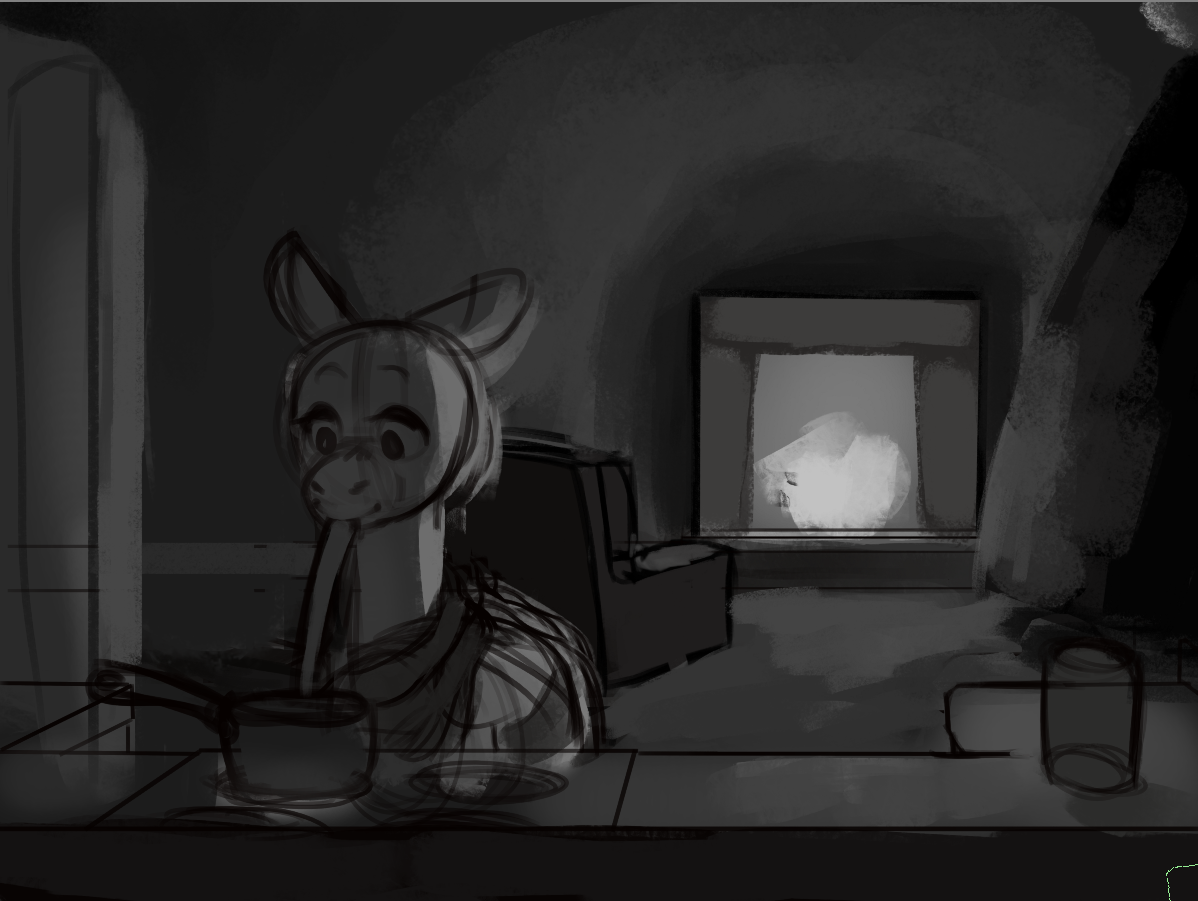 Also if you have any ideas on how to make the background feel more likea house thats lived in, hit me! Any and all suggestions are welcome